Cat shot with crossbow bolt in 'sickening' attack
'It's a miracle that no serious damage was done,' says RSPCA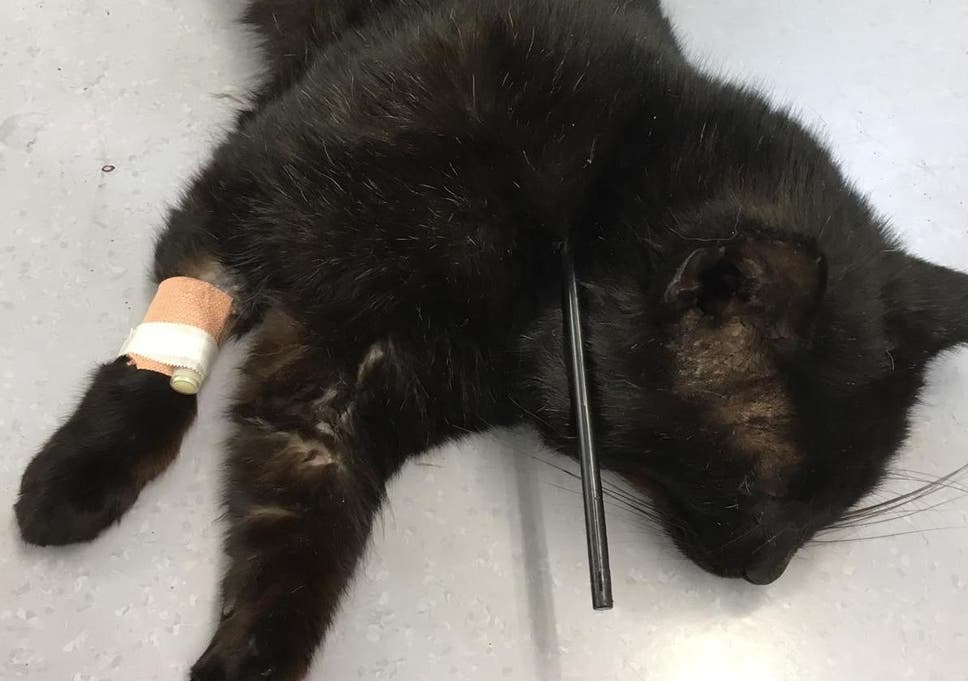 A cat was shot by a crossbow in "sickening" attack, the RSPCA said.
The black male, nicknamed Robin by staff who cared for him, was found by a passer-by in the Leicestershire village of Glenfield with an arrow sticking out of his shoulder.
The wounded animal was immediately taken to a vet, who managed to surgically remove the large bolt before contacting the welfare charity.
"This cat had a very lucky escape – it's a miracle that no serious damage was done. He'd clearly been shot at deliberately with a crossbow and the bolt was lodged in his shoulder and protruding out past his cheek," said RSPCA inspector Karl Marston.
"He needed surgery to remove the large arrow and continued treatment to nurse him back to health but he's now doing really well."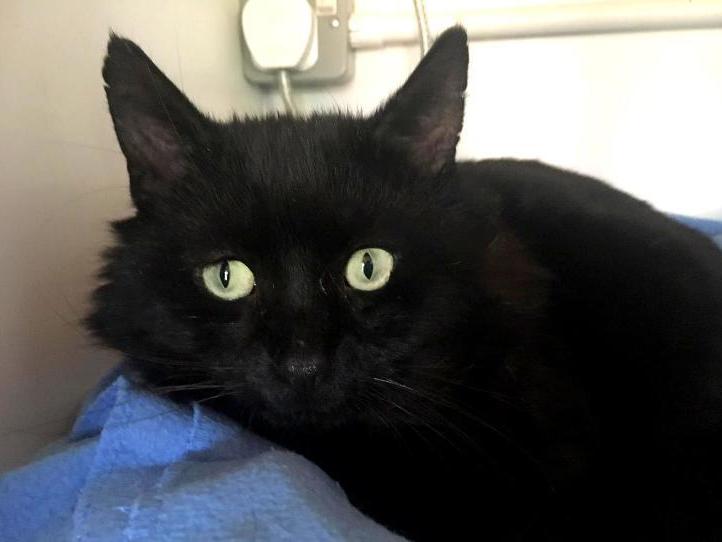 The charity has now launched an appeal to find a home for Robin, who is currently living in the RSPCA's Northamptonshire branch.
They have not been able to track down the original owners.
Robin is FIV positive, so he needs to be the only cat in his future home and kept him indoors.
"We hope he'll find a lovely new home where he'll be safe and loved," said Mr Martson, who also appealed for information to find the person responsible for the 28 April crossbow attack.
"It's sickening that anyone would want to injure or kill a cat," he added.
"Anyone with any information about what happened to Robin should contact our appeal line on 0300 123 8018 and leave me a message. I'd also like to remind members of the public that it is illegal under the Animal Welfare Act 2006 to cause unnecessary suffering to any animal and anyone prosecuted under this act could face an unlimited fine and / or up to six months in prison."